My Profile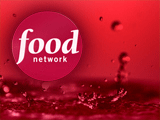 walker02_9016107
Rocky Mount, North Carolina
Member since Nov 2007
Reviewed Claypot Fish and Potatoes
Aug 13, 2012 in Food Network Community Toolbox on FoodNetwork.com
"My sister, Betty, and I made this recipe together for the two of us. We LOVED it and will make it again and again for our families. We also added dried oregano and used a mix of Greek olives. The dish was absolutely delicious!""
Reviewed Crispy Kale "Chips"
Feb 26, 2011 in Food Network Community Toolbox on FoodNetwork.com
"I tried this recipe, and both my husband and I really like the taste and the texture of these little chips. It is very important that the kale is thoroughly dried and that the sheet pan is not overcrowded. I let the kale "air dry" on a kitchen towel for 1 hour before baking. I then put the kale into a bowl with the olive oil and massaged it thoroughly..."
Reviewed Crispy Kale "Chips"
Feb 26, 2011 in Food Network Community Toolbox on FoodNetwork.com
"I tried this recipe, and both my husband and I really like the taste and the texture of these little chips. It is very important that the kale is thoroughly dried and that the sheet pan is not overcrowded. I let the kale "air dry" on a kitchen towel for 1 hour before baking. I then put the kale into a bowl with the olive oil and massaged it thoroughly..."