My Profile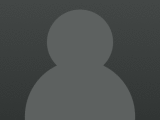 vtanabe@hotmail.com
United States
Member since Feb 2011
Reviewed Crispy Kale "Chips"
Feb 25, 2011 in Food Network Community Toolbox on FoodNetwork.com
"Loved this recipe! I always want to use kale and other greens, but boil them to death is not what I am looking for. I used kale and I also tried swiss chard that I grew myself! What a hit! Also, I hate when people use this rating experience wrong! I saw one comment that had nothing to do with the recipe..seemed to have everything wrong with the C..."
Reviewed Crispy Kale "Chips"
Feb 25, 2011 in Food Network Community Toolbox on FoodNetwork.com
"Loved this recipe! I always want to use kale and other greens, but boil them to death is not what I am looking for. I used kale and I also tried swiss chard that I grew myself! What a hit! Also, I hate when people use this rating experience wrong! I saw one comment that had nothing to do with the recipe..seemed to have everything wrong with the C..."