My Profile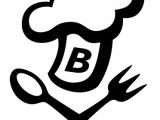 texfram
United States
Member since Mar 2010
Reviewed Foolproof Mexican Rice ("Arroz Mexicano"
Aug 14, 2013 in Food Network Community Toolbox on FoodNetwork.com
"this recipe is only close to authentic with 2 exceptions...dont puree anything..simply finely chop.
And MOST IMPORTANTLY brown your rice in the oil. "toast"
Make sure that whatever you do optionally, you have 4 cups of liquid to your 2 cups of rice.""
New Topic measureing capacities in Cooking Q & A
Mar 11, 2013 on Food.com
"What is a dollup
First thing to mind is something my dog does in the morning.
In my case that would be equivalent to 3.5 cups. :)

Any tips"