My Profile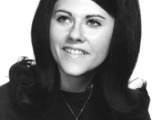 susief2012
United States
Member since Feb 2013
Reviewed Glazed Baby Carrots
Feb 16, 2013 in Food Network Community Toolbox on FoodNetwork.com
"Bobby probably beat me to this; but I just substituted Splenda brown sugar for the regular, since my son is diabetic, and it came out GREAT(like all of her recipies!""
New Topic Hidden Valley $5,000 Contest Submission in Customer Support
Feb 14, 2013 on Food.com
"I submitted my recipe on time but do not see it anywhere. I'm wondering if I made a mistake when I entered it. My friends are waiting to try it and review it. Can someone e-mail me & tell me.

Food Com - Susief2012
The recipe was "Mama's Ultimate Meatloaf""