My Profile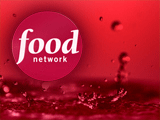 ruthcameron_856857
lindenhurst, New York
Member since Aug 2004
Reviewed Plum Cake "Tatin"
Oct 5, 2013 in Food Network Community Toolbox on FoodNetwork.com
"I've made this cakes three times; fresh peaches, apple and pear. We really love the versatility. Next time, I'll try it with berries. Ina, regarding the syrup, who scrubs your pot for you? The syrup gets really burned on in spots ( I have a very good AllClad saucepan). My better half loves the cake but hates the KP.""
Reviewed Plum Cake "Tatin"
Oct 5, 2013 in Food Network Community Toolbox on FoodNetwork.com
"I've made this cakes three times; fresh peaches, apple and pear. We really love the versatility. Next time, I'll try it with berries. Ina, regarding the syrup, who scrubs your pot for you? The syrup gets really burned on in spots and I have a very heavy AllClad saucepan. My better half loves the cake but hates the KP.""