My Profile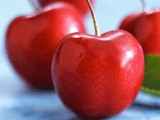 petrushka
carbondale, Colorado
Member since Aug 2010
Wednesday, Dec 8, 2010 on
FoodNetwork.com
"very successful as is. this is my 2nd year and i'm making lots more this time. i do prefer them a little less sweet so i eliminate the sugar rolling where possible and allow +/- 2 days drying time on racks. when they're not so sticky, dip in a good chocolate and cool. makes a really nice small gift paired with the house eggnog."
Monday, Aug 23, 2010 on
FoodNetwork.com
"This one got raves. It helped that everything came straight from the garden, but the sauce is my new go-to tomato. Practically no prep, blender (blender = revelation), 10 min on the stove, done. Fresh, simple, quick. I found it was unnecessary to pin the chilies. They rested a few minutes after dredging, then battered and they stuck together nicely for me. Great sauce, batter, all good."