My Profile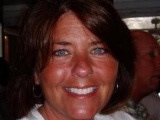 nassaumary_11177242
Beverly Hills, California
Member since Oct 2008
New Topic Christmas Carnival Baking Ideas in Holidays & Entertaining
Oct 27, 2011 on Food.com
"I am organizing a Christmas Carnival for a local youth group. And when doing my own Chrismtas baking, I do so with the best ingredients. However, when it is for large scale sales, I don't have the money or the time to be making truffles and lovely delicate treats. Can anyone share some recipes for lower budget cookies and Christmas treats? Grea..."
New Topic Pumpkin Mac'n'Cheese in Cooking Q & A
Oct 26, 2011 on Food.com
"I make a version of Paula Deen's baked mac'n'cheese - they are muffins with a cracker/cheese bottom. They hold together very well, and I'm looking to make a variation of them with pumpkin (canned) for Thanksgiving. All the recipes that start with a white sauce are too creamy...so anyone have a recipe that incorporates canned pumpkin but stays fir..."
Reviewed Chocolate Chunk Blondies
Sep 27, 2011 in Food Network Community Toolbox on FoodNetwork.com
"This is exactly why anyone learning to cook/bake should follow Ina instead of other food network chefs/cooks. Everything is basic and easy. Her recipes give you a good knowledge foundation. When I first started cooking, I followed her recipe for Chicken Pot Pie...it is still one of the best dishes I make - and I don't deviate at all from the r..."