My Profile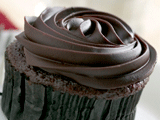 lovechocolateforever
Pleasant Hill, California
Member since Jan 2007
New Topic Rouladen and dill pickle relish in Cooking Q & A
Nov 14, 2012 on Food.com
"I am interested in trying a recipe for Rouladen by Melissa d'Arabian.
Her recipe calls for dill pickle relish and I am not a fan of dill pickles, so
I am wondering if the recipe would be horrible with sweet pickle relish, or if the dill relish is necessary, how strong is the flavor of the dill in the final outcome? Any advise would be appreciated..."