My Profile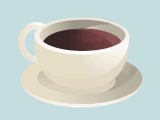 lorrick_12976999
Sandy, Oregon
Member since Jul 2010
New Topic Question:Cold Strawberry Soup in Cooking Q & A
Jun 20, 2011 on Food.com
"Cold Strawberry Soup

In the recipe, the second ingredient is confusing in the way it is written. It says "1 qt. strawberries, or 1qt. vanilla ice cream.
If the recipe is suggesting a person can use either strawberry ice cream or vanilla ice cream, but that ice cream is the in..."
Reviewed Cheese Straws
May 30, 2011 in Food Network Community Toolbox on FoodNetwork.com
"This is a great recipe! Very easy to accomplish, and the straws come out of the oven looking fabulous! I turned the straws with a pair of tongs. They were crispy enough that they didn't fold up on me. The aroma is heavenly, also, in an Italian bakery sort of way!""