My Profile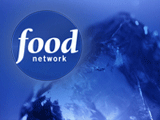 bstevens23
United States
Member since Sep 2012
Reviewed Greek Taco!
Oct 18, 2012 in Food Network Community Toolbox on FoodNetwork.com
"Very delicious! This is one of our favorite meals to have at home now, and we have made it for friends and family--all of them loved it! We use ground turkey instead of lamb, red wine vinegar instead of red wine for the meat, and hummus (so far we have tried sweet red pepper and spicy red pepper flavors with it instead of making the tzatziki. My h""
Reviewed Greek Taco!
Oct 18, 2012 in Food Network Community Toolbox on FoodNetwork.com
"Very delicious! This is one of our favorite meals to have at home now, and we have made it for friends and family--all of them loved it! We use ground turkey instead of lamb, red wine vinegar instead of red wine for the meat, and hummus (so far we have tried sweet red pepper and spicy red pepper flavors with it instead of making the tzatziki. My h""