My Profile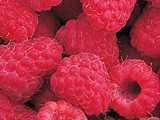 amyjcrocker
United States
Member since Jul 2011
Reviewed Sweet Potato "Fries"
Jul 26, 2011 in Food Network Community Toolbox on FoodNetwork.com
"I was debating between skinny or fatter fries based on the reviews and I opted for skinny. I also decided to cook them for just 25 mins at 450 degrees. I should have taken them out at least three minutes early. I didn't have the undercooked issue at all and I definately had the crispy factor, but I also had to deal with a fair amount of them be""
Reviewed Sweet Potato "Fries"
Jul 26, 2011 in Food Network Community Toolbox on FoodNetwork.com
"I was debating between skinny or fatter fries based on the reviews and I opted for skinny. I also decided to cook them for just 25 mins at 450 degrees. I should have taken them out at least three minutes early. I didn't have the undercooked issue at all and I definately had the crispy factor, but I also had to deal with a fair amount of them be""