My Profile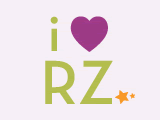 Rizzolovesdoody
United States
Member since Jan 2011
Reviewed Mexican Milanese Style Sandwiches ("Tortas"
Feb 4, 2011 in Food Network Community Toolbox on FoodNetwork.com
"The chicken was delicious, but the mayo & jalapenos were way too hot for us. I know it's not Mexican, but next time I'll probably use a garlic-herb mayo that we love on other sandwiches. Otherwise, great!"
Reviewed Creamy Corn Cups ("Esquites"
Jan 25, 2011 in Food Network Community Toolbox on FoodNetwork.com
"I can't wait to try it! I love her! I will never understand why such sad, angry people get on here just to denigrate others. We don't CARE about it being authentic! That's NOT what this show is about. If I want chipotle mayo on my sandwich OR torta, why is that anybody else's business? This is a classic case of not having anything nice to say & needing..."