My Profile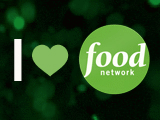 Grossvater
Member since Aug 2012
New Topic Kosher Salt in Cooking Q & A
Nov 5, 2012 on Food.com
"Over the past few years, the use of Kosher salt on television cook shows, printed and posted recipes has become ubiquitious. It seems near all mention and use of cheaper table salt has become obsolete.
I would like to understand why?
To me, it makes no sense to use a more expensive product to salt the water for potatoes, pasta and vegetables, nor..."
Reviewed All-American Down-Home Patriotic Meatloaf Sandwich
Aug 27, 2012 in Food Network Community Toolbox on FoodNetwork.com
"Great Meatloaf!
I made this recipe yesterday for dinner with 3 modifications: I deleted the mustard, substituted Keebler Club crackers for the saltines and used 1 pound of ground pork in place of 8 oz of ground pork and 8 oz of ground veal.
It was absolutely Yummilicious!
This will be my meatloaf recipe in the future.
Next..."